Catholic Homeschool Conference
Get all the help you need to be a Catholic Homeschool Family!
For the first time ever, Catholic homeschoolers now have a home – online! Join 9500+ Catholic families from 20+ countries! Learn from homeschool  veterans and  new voices. Join the community for fellowship. Explore the exhibitors for resources!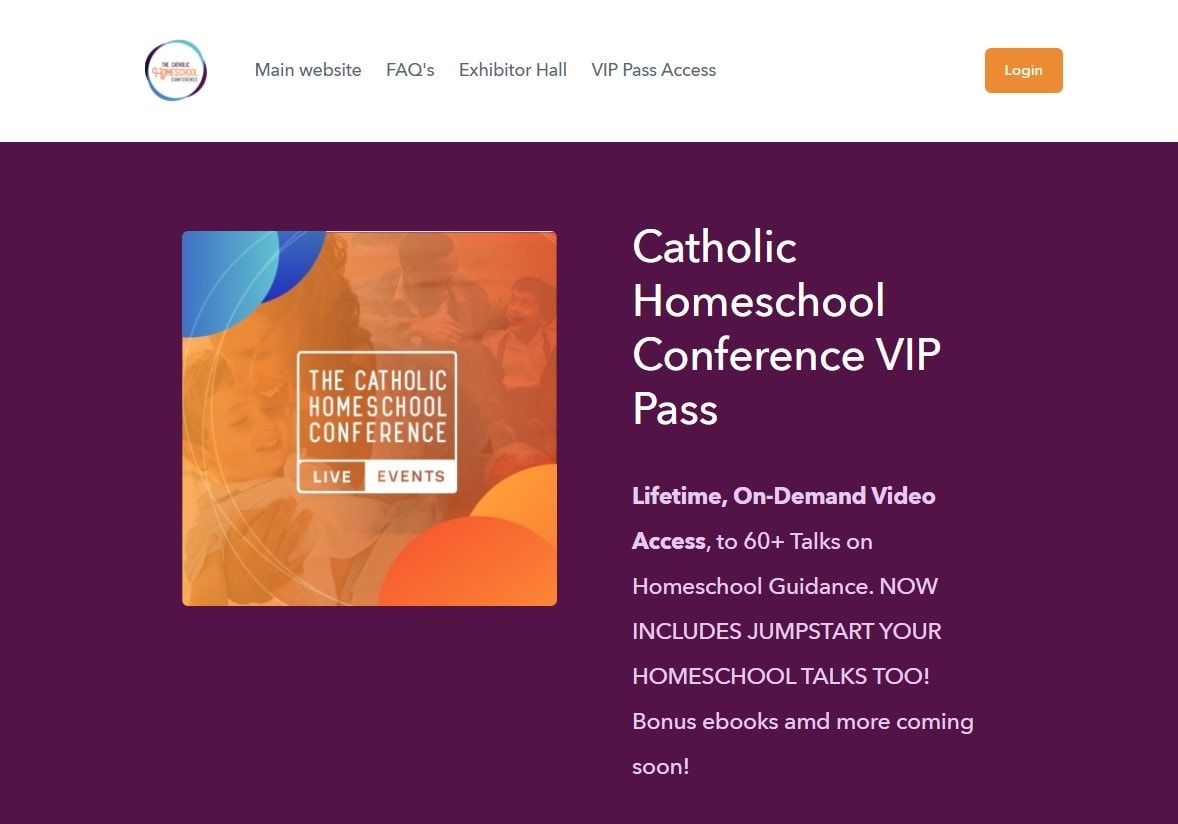 Online Events
In June 2020, we made history together with the first international Catholic online homeschool conference.
We will keep hosting free LIVE events, Q&A sessions, panels, and more – all to help your faith-filled homeschool life!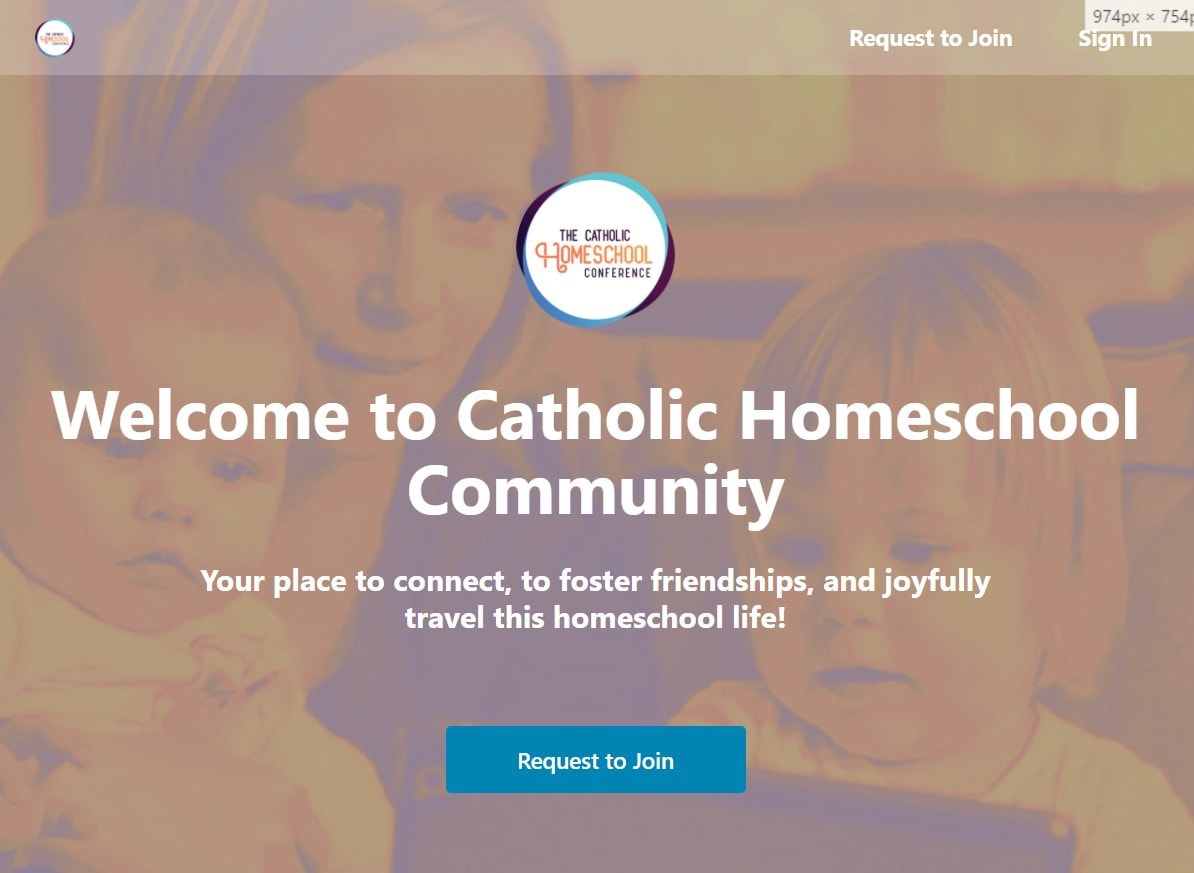 Community
Join thousands of Catholic families as we swap stories, make friends, get together for workshops, and share Q&A sessions in our brand-new Catholic Homeschool Community!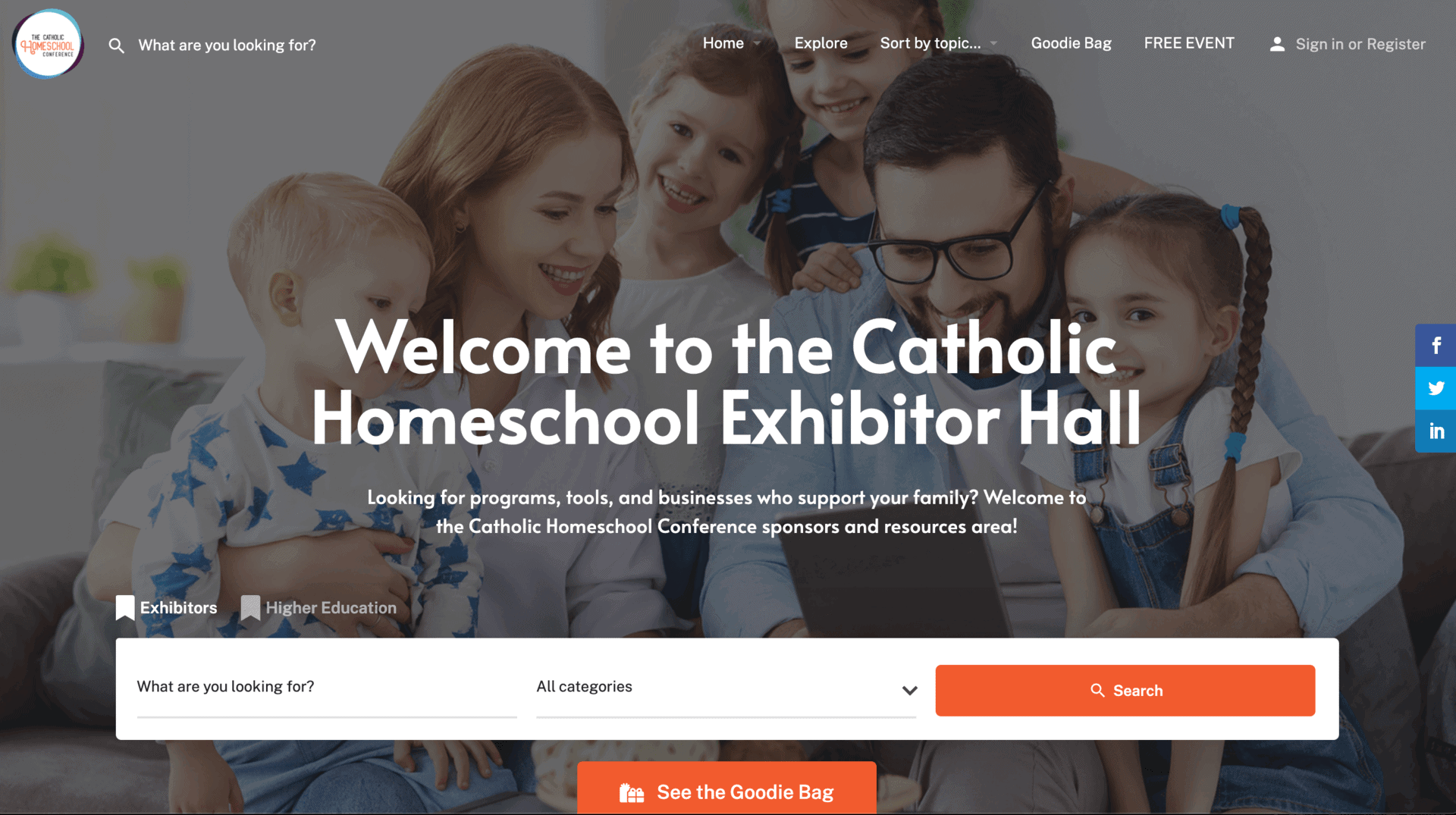 Homeschool Directory
Meet the very best in Catholic educational materials in our Online Directory, always open 24/7.
With updated freebies and discounts from 60+ Catholic businesses, ministries, colleges, academies, speakers, authors serving your homeschool and "Domestic Church."
Why people love our events, community, & resources:
Heather: "I haven't been able to get together with my homeschooling mom friends in six months or more, so I needed this conference. I've listened to 3 presentations so far. It's been like rain in the desert."
Sarah: "Thank you all so much! These talks are incredible. I'm a new homeschooling mom and I've found so much encouragement and so many resources!"
Wendy: "This conference has been amazing and is giving us the encouragement we need to dive in for September!"
Theresa: "I am so thankful to take part in this conference! I feel reinspired, reaffirmed as to why we homeschool and able to see my children through God's eyes!"
Julie says… "I am thankful to have the option to have unlimited access and be able to take my time, pause, rewind, and re-watch when I need to. I am encouraged and excited for the next year and I still have so much more to watch and learn!" 
Attendee: "I attended the Homeschool conference this summer and learned an incredible amount! Eager to join in on more conversations on all things homeschooling. My oldest is 3 so still lots to learn!"
Devra:"I have really loved the generosity of this whole conference! So much bang for your buck, and so much really high-quality content, with real answers to real problems. Thank you again!"
Marsha: "Thank you so much for this wonderful online conference! It has been so inspiring & personally helpful to me. I've truly been filled with renewed courage to go on."
Cindy:"Thank you so much! I am truly grateful and blessed to experience my first Catholic Homeschool Conference,  what an amazing event!"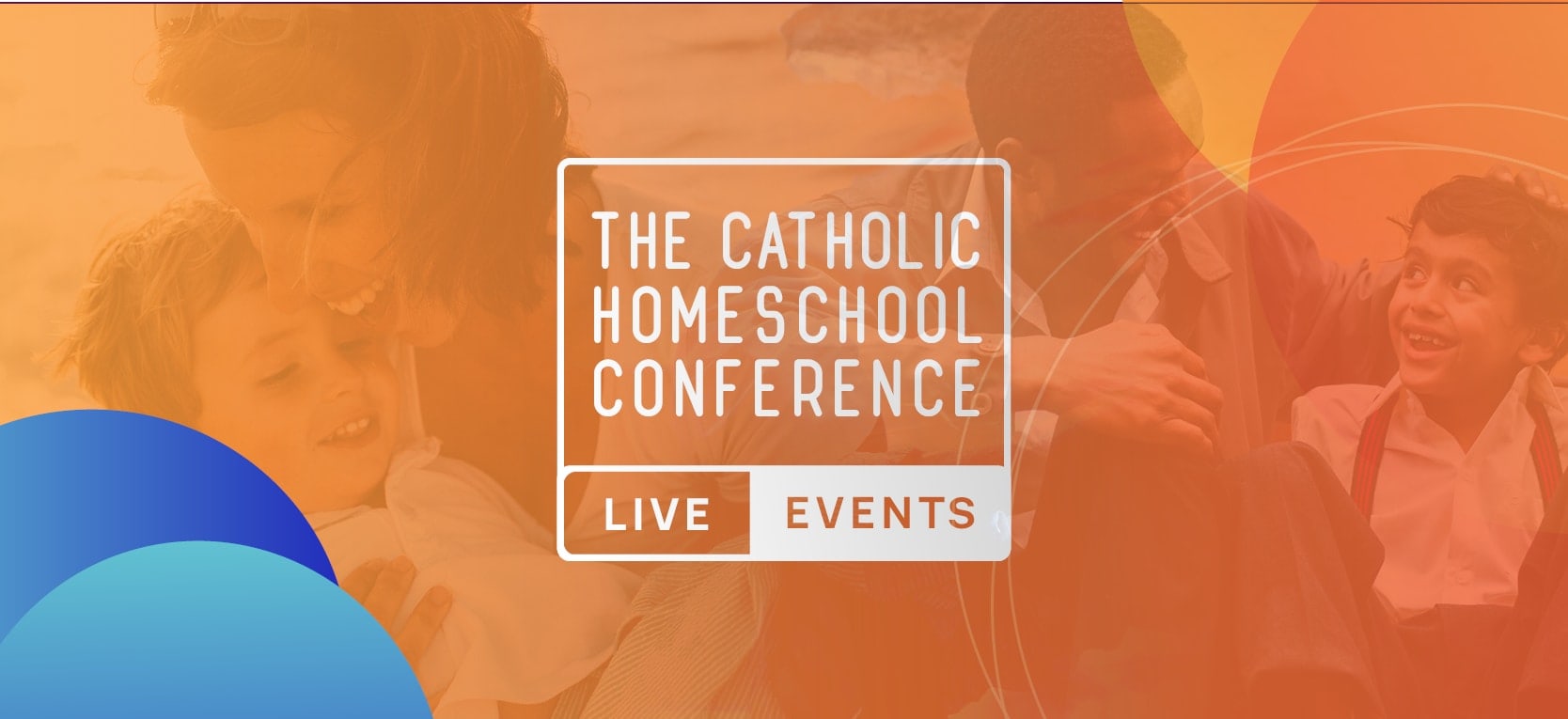 Get your Lifetime, VIP Pass
Together, let's  embrace and find JOY in our role as primary educators of our children in the faith!